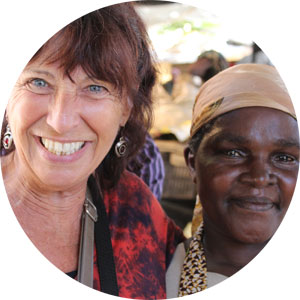 Jackie Kaufmann
If you're someone who likes to immerse yourself with people and culture, this trip has much to offer. We met brilliant and passionate women doing significant work. The colors, sounds, smells, hugs, information, and discussions made this a very rich travel experience.

I loved the dancing! I loved hugging the women and children and looking into their eyes, especially the elder women whose wisdom and soulfulness made me cry. At the end of each day we returned to lovely hotels, delicious dinners, and took time to process.

Thank you, Linda. I loved your energy and passion!