Linda Higdon, created and hosts, Women's Journey to Kenya
Happy New Year!
As I am writing this, I have run away from the ridiculously cold sub-zero temperatures of Chicago where the Women's Journey to Kenya office is located. I've hightailed it (with my husband) to the gorgeous Hacienda Del Sol Resort at the foothills of the Catalina Mountains in Tucson where the climate has some mercy!

Hacienda Del Sol Resort at dusk set against the Catalina Hills
This is our first vacation in 2 years. By all accounts, we should be in retirement, taking it easy, but we're not. Why? Because baby boomers like us just keep reinventing themselves – it's in our DNA. And so, in our early 60's, we've opened an exciting new business.

Saguaro National Park, part of the vast Sonoran Desert that covers the Southwest into California and Mexico
After the billion beautiful details it takes to lift a tour for women to Africa off the ground, we decided it was high-time to take a southern USA break for a few days and bask in sunshine. And here, in the natural beauty of the Sonoran Desert, in a town dotted with gourmet Mexican restaurants, and more specifically on a warm massage table something remarkable happened that affirmed, I am on the right path!

Delectable Sonoran Tamales, a favorite at El Charro Restaurant in Tucson, the nation's oldest Mexican restaurant in continuous operation by the same family.
I encountered a rare spiritual being – a global nomad.
I was there for a quiet hot stone treatment so the massage therapist and I did what women do best. We connected. We talked. We listened. In less than two minutes on the table, I realized I was in the presence of a powerful woman smitten with the same wanderlust that I have for global travel. I thought I had scheduled 50 minutes to release some pesky chakras, but never in my wildest dreams did I expect that I would meet another global heart.
At the age of 49, Michelle, a beautiful, eyes-set-deep, gentle and articulate woman told me she has traveled solo to Southeast Asia, India, Central America, East Africa, Europe and beyond. Lest you think she is a woman of privilege with extra cash laying around for this kind of travel, she was raised by a single mother and during her childhood never even set foot in a State Park. But once she hit adulthood, it was her turn to travel and her world was set ablaze with a yearning for adventure. So, off she went, this gutsy global nomad, traveling to distant lands with a heart hungry for adventure – all with her own saved money.

Michelle, global heart, solo traveler, and massage therapist
In her words, "I can't imagine life without travel!"
When she first began her travels, she would invite friends to go with her to Cambodia, Uganda and elsewhere. But she quickly discovered that when push came to shove, her travel partners would cancel at the last minute. Things happen! Lives are busy. Nerves kick in.
It was then that she decided that if she was going to see the world, she would need to get used to traveling solo. Now, after enough trips under her belt, she knows that the right people show up along the way. So, she's solo now, but never alone.
"What about your family? Don't they worry about you?" I asked as she worked my computer neck.
"Not really. They know how independent I am, and they're used to it".
I so love her audacity!
Then the stories flowed. She's volunteered in Cambodia at a sanctuary for rescued elephants, traveled to Uganda (where she continues to support children's causes), Kenya, and Tanzania (where she experienced the Great Wildebeest Migration at the Maasai Mara). Her mode of transportation and lodging has included reputable international flights, boda bodas (motorbike taxis), rickshaws, hostels, homestays, and 4-star hotels. She talked about her guardian angels who seem to appear out of nowhere to protect her as she navigates foreign lands.
We talked about our passion for the world's children, endangered animals and the environment and how little it takes to make a difference and the debate we all go through wondering if we are doing enough or doing it right or doing too much. (A woman's plague)

The "Dadas" found each other in Kenya in February 2017 on Women's Journey to Kenya. They chose the word "Dada" because it means "Sister" in Swahili
So, here's my simple New Year Message to you!
Let's find one another! Let's find our global nomad sisters with those huge global hearts. Let's cheer one another on so when the call of our wild hearts takes over all logic and our friends and family recoil thinking "there she goes again!" and they're wondering "where's she off to now?" – we know we're not crazy or alone. We are women insatiably and irredeemably awestruck by the wonders of this planet.
Finally, I have a New Year's gift for you, compliments of Michelle.
Wonderful beautiful Michelle, nomad woman with a touch for massage and life, gave me a reading list before we parted. I love this woman! I now pass it along to you transcribed from her delicate handwriting on pink scrap paper that she gently placed in my hand with an almost holy gesture.
Some of these books I have read and others I haven't so I am trusting, here.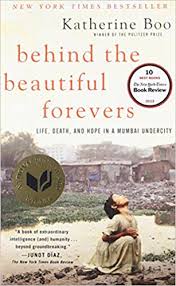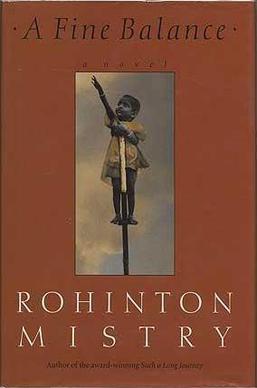 The List
Beyond the Beautiful Forevers by Katherine Boo, Pulitzer Prize Winner
Half the Sky by Nicholas Kristof and Sheryl WuDunn, Pulitzer Prize Winners
Tales of a Female Nomad: Living at Large in the World by Rita Goldman Gelman
A Fine Balance by Rohinton Mistry
May 2018 be your year to find more women who ignite your global heart and inspire you to travel!
Linda