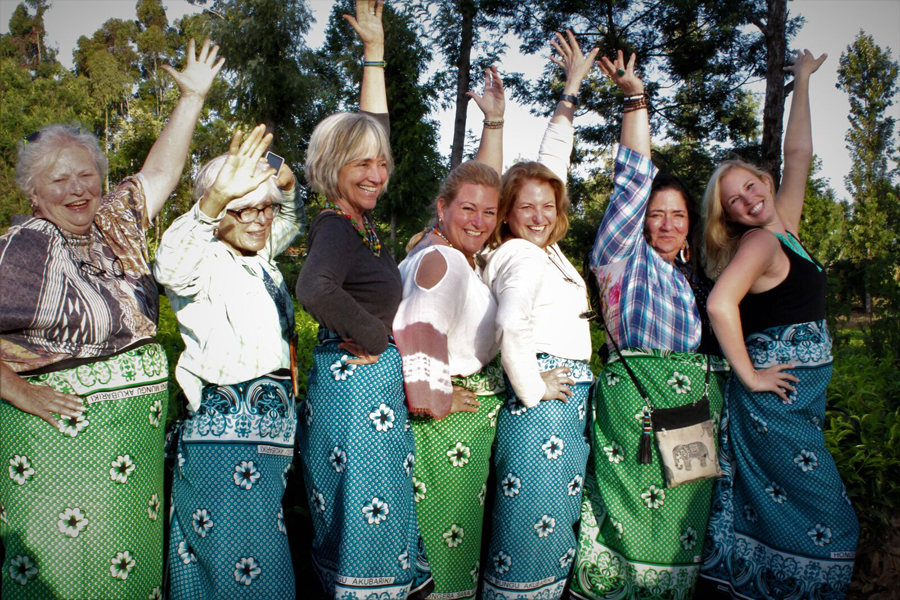 When I woke up, I was there. And, when I was there I woke up.
Kenya! A dream long unrealized. A desire to travel to the African continent has always nagged at my soul. But it wasn't until "Women's Journey to Kenya" that my long held dream become a reality.
I knew that when I heard about this trip from a friend who went on it that it was something different - something I was longing for beyond the usual safari trips.
Let me set the scene for you. I had imagined that traveling to Africa was a BIG DEAL. When I thought of Africa, dream-canceling thoughts rushed in. I imagined expenses well beyond my budget, planning that would require a very sophisticated travel agent, feelings of fear about my safety and security and especially, Africa just felt SO far away. Add in a dash of nobody is encouraging me to take a big leap like this – "You are what? Traveling where? Half way across the world by yourself? To Kenya? With people you don't know?" It's always felt a bit daunting.
Little did I realize that accepting an invitation to travel with another Western woman, Linda Higdon, who designed and hosts the trip and has worked in Kenya with local women for over 15 years, that this truly unique one-of-a kind Kenyan experience became a bit like stepping onto a magic carpet ride. One that was more possible than I could have imagined.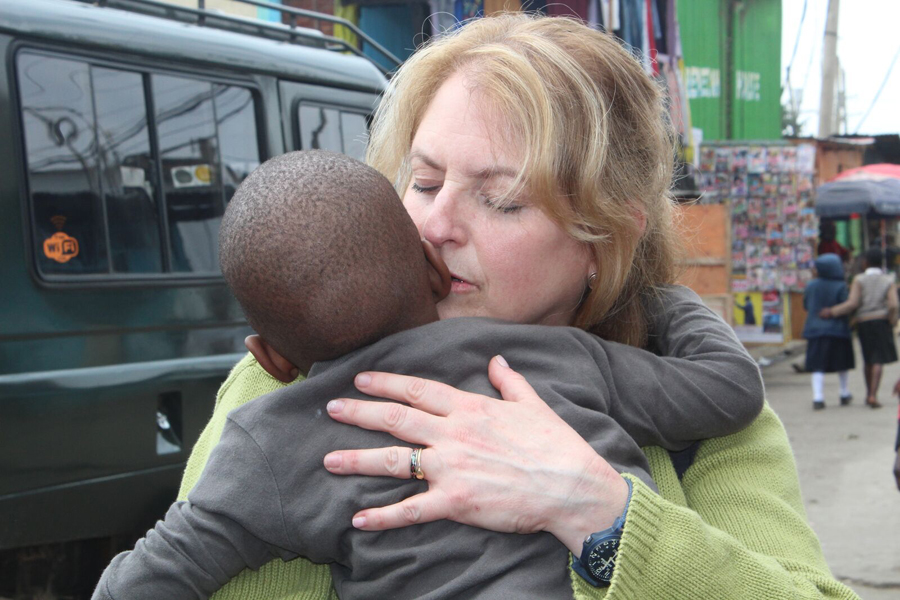 The trip delivers so much - a gorgeous African adventure designed just for women.
Linda's philosophy is keenly attuned to the wisdom and spirituality in women's ways. She brings out the absolute best in each traveler and allows each one to find their own joy and self-expression. Traveling with her reawakened the knowledge and wisdom about my own feminine self.
And, guess what I discovered? Hidden inside my 59-year-old self is a global traveler with a global heart. Hello there! I was so incredibly happy to meet her. This experience brought forward not just my old self but a brand new wonderful self. I love her! When I traveled to Kenya with Linda (and her husband/business partner Paul) on this woman-to-woman, sister-to-sister, African experience, I wasn't someone's wife, daughter, mother or aunt. I was Gail! I remember her as someone attuned to her inner voice and trying to find her feminine voice again in this new phase of life. I didn't even know what I was missing until this trip spirited me across the ocean to Kenya.
In Austin, Texas, I live a comfortable life filled to the brim with meaningful relationships and connections, work and play, service to my community and family. That is my life. And yet, after years of doing and working for others and creating a happy and full life - I truly felt something was missing. Years of mothering, parenting, career success and meaningful community involvement somehow did not prepare me for waking up one day and not having any idea what to do with the rest of my life. My career was essentially over, my children had flown the nest, my husband's career was at its peak and I was wondering . . . . what's next?
I had no way of finding out what that was until I accepted an invitation to join Linda's tour. I knew instinctively that this was the trip for me because it was a woman-to-woman travel experience that reached deep inside the Kenyan culture of women and children and brought me face to face with the best that humanity has to offer.
On this 16-day journey for the heart, I enjoyed sublime hotel experiences including fantastic exotic food and the best of home comfort food when I needed it. We toured with expert, professional guides and drivers who are true Kenyans in the pride and knowledge of their beloved country. By the end of the trip, they felt like lifelong friends.
Linda designed and hosts the tour and her husband, Paul, is there to offer logistical support. He is also quite knowledgeable in Kenyan politics and economics.
Their customized trip gave me the opportunity to travel with women from across the United States and beyond. These women joined me in an authentic feminine experience in the incredible web of Kenyan women and children, tribes and cities, markets and shopping, food and wine, spa moments and the bush – a truly deluxe female experience into a world rarely traveled by others.
Travel to Africa can sometimes feel like a cliche, the visual images that barrage us on a daily basis call up an idea of a vast continent that is nothing like what one finds on "Women's Journey to Kenya." You may have been to Africa before . . . . but I can promise you unequivocally there is no trip like this one. Imagine an intimate gathering of women, maximum ten travelers, with whom you share new and startlingly wonderful experiences every day. A trip to Kenya wrapped up in a feminine spirit perspective that adds dimensions to the experience.
After 16 days of immersion into the Kenyan culture, I rediscovered myself. Aspects of my creative, my feminine and intellectual self that I had lost somewhere along the way in my busy life. One afternoon, at the very end of the trip, when I thought I could not be surprised any further or touched anymore deeply, we spent an afternoon with Wahu Kaara. Wahu is a long time women's and human rights activist in Kenya. She shared with us her stories of the struggle to achieve progressive change in her country. We spent an afternoon by our lush garden pool at the Fairview Hotel in Nairobi with her and her granddaughter. It was such a delight to soak up Wahu's grandmotherly wisdom. Just being in her Presence caused a shift in each of us. Our group of hardy travelers had already bonded over all we had been exposed to in Kenya. Then, that afternoon, we connected even more deeply to the African spirituality when Wahu spoke to us about her struggles, family and her relationship with her granddaughter. I kid you not when I say that Wahu had the uncanny ability to look straight into our hearts as she talked to each of us.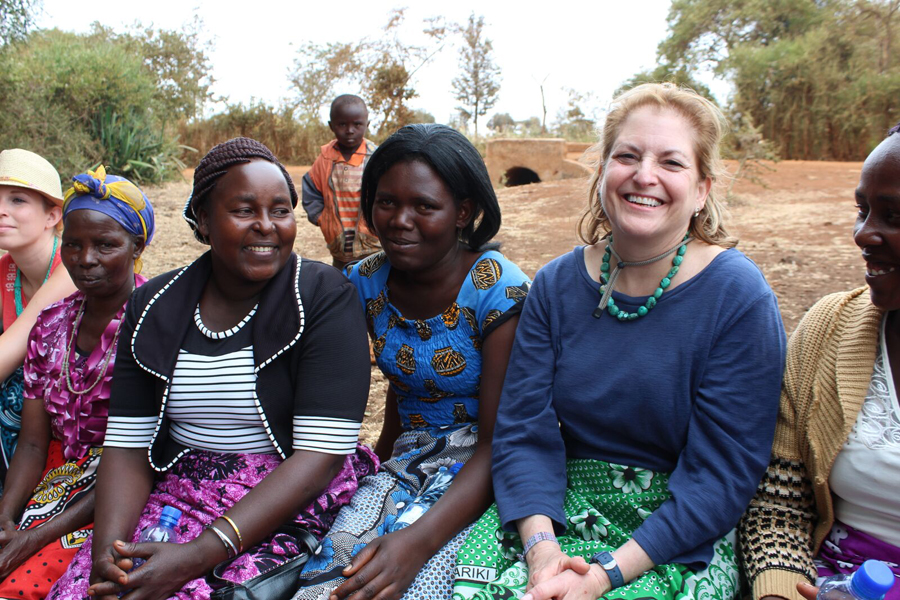 As she said good bye she gave each of us a parting gift - words of wisdom that were like a blessing, a priceless gift that we held close as we traveled back to the States the next day.
Linda and Paul Higdon brought us right into their huge Kenyan family of friends and colleagues and we became a part of it. They are rooted in changing the world by creating meaningful connections.
Read their bios to find out about the incredibly talented, wise, knowledgeable and downright fun people who will guide you on this unforgettable journey.
When I woke up, I was there. And, when I was there I woke up.