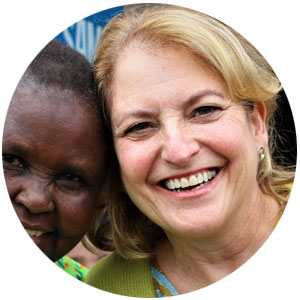 Gail Susholz
I have traveled many places in the world but nothing compares to the richness of this trip. Against the magical backdrop of this beautiful country and with the powerful Kenyan women, I am forever changed! This trip is a powerful connection to one's life force.

Who knew that at 59 years old a new joyful, empowered and wiser self could be revealed? That was the result of sixteen days on the most incredible trip of my life. Linda's guidance is filled with ease, laughter, wisdom and compassion. You can sit back and let it all unfold or leap forward and grab onto it.

Keep up the good work, Linda, you are onto something very powerful and unique in the realm of travel.