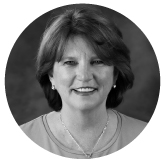 Linda Higdon, Tour Host & Founder,
Global Heart Journeys
A champion for global women, Linda Higdon is a performing artist and philanthropic visionary. Over the past 15 years, she has been "on the ground", working, traveling, and building relationships with women who are igniting change in the developing world. She has a deep passion for introducing open-spirited women to these extraordinary women leaders who have transformed her life and seeks to help others take a similar enriching journey.
Women's Journey to Kenya:
Beauty in the Unexpected
Travel through the teeming capital of Nairobi, along the verdant slopes of Mt. Kenya, and out to sweeping high deserts where you will personally meet remarkable women shaping change in contemporary Kenya. Walk through rural villages, discover life-giving projects in urban slums, and step into remote tribal communities. At night, unwind at beautiful accommodations. See how women blend exquisite creativity, timeless traditions, and gutsy innovation to weave a vibrant social tapestry. Your restless heart promises to be touched by beauty in the unexpected.